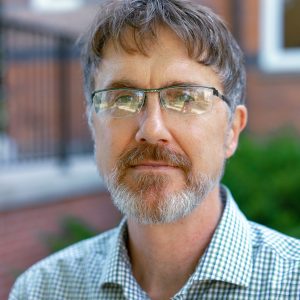 Director
Executive Director, Toolbox Dialogue Initiative Center
Professor of Philosophy & AgBioResearch
orourk51@msu.edu
Michael O'Rourke is Director of the Toolbox Dialogue Initiative, a research initiative sponsored by the National Science Foundation that investigates philosophical approaches to facilitating interdisciplinary research. For most of his career, he has engaged in interdisciplinary research, and he is currently pursuing an active research agenda that emphasizes the philosophy of interdisciplinarity. He has published extensively on the topics of communication, interdisciplinary theory and practice, and robotic agent design.
Dr. Vasko is managing director for the MSU Center for Interdisciplinarity. She builds community and collaborative capacity among academic and blended academic/community research teams, develops and delivers philosophically-informed team based workshops as part of the Toolbox Dialogue Initiative, and researches the application of machine learning to team science and to agricultural diseases. She currently serves on the Mayors Arts and Culture Council in Lansing, MI and was former AAAS Community Engagement Fellow. Dr. Vasko is also a practicing artist who works with clay and iron, takes inspiration from dynamic natural forms, and explores interactions of soft/hard/malleable/brittle in form, as well as the materials chemistry of surface transformations.
Dr. Megan K. Halpern is an Assistant Professor at Michigan State University where she teaches in Lyman Briggs College for Science. She is the inaugural Scholar in Residence at MSU's Center for Interdisciplinarity. Her research interests include art-science studies, interdisciplinary collaboration, public engagement with science, feminist approaches to science communication, and research through design. She earned her PhD in Science Communication at Cornell University and completed a Postdoctoral Research Fellowship at Arizona State University's Center for Nanotechnology and Society and Center for Science and the Imagination. Before earning her PhD, Dr. Halpern was a theatre artist and the co-founder and Artistic Director of Redshift Productions, a company that created performances inspired by science.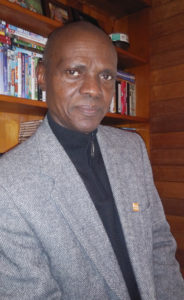 C4I/TDI Specialist 
ike@msu.edu
Dr. Iyioke has extensive teaching, research, and administrative experience both in the U.S. and elsewhere that span almost two decades. His multidisciplinary backgrounds include a BPhil. from Pontifical University, Rome; a professional teaching certificate from University of Nigeria, Nsukka (UNN); a Master of Science in International Relations from UNN; a Master of Art in Environmental Science Writing from Michigan State University (MSU); and a PhD in Bioethics from MSU. He is a recipient of fellowships from MacArthur Foundation and Social Science Research Council, and Carnegie African Diaspora Fellows Program. He likes to explore questions pertaining to moral philosophy, particularly bioethics. His research interests include issues about research subject/participant selection; biomedical research partnerships between Africa & the West; environmental science and public policy; environmental justice/racism; eugenics; science of life extension; and morality in primitive cultures. Dr. Iyioke has authored several publications including a book titled, Clinical Trials and the African Person. Dr. Iyioke works with C4I to organize and support interdisciplinary research forums and workshops on and off campus.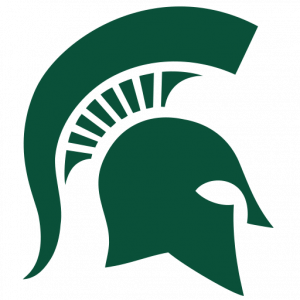 C4I Digital Media Intern
Ph.D. candidate, Philosophy  
davis245@msu.edu
Edgar Cardenas holds a Ph.D. in Sustainability from Arizona State University and conducts research at the art-science interface. He recently completed an Andrew W. Mellon Research Fellowship at the University of Michigan with the Alliance for the Arts in Research Universities where he focused on approaches for fostering productive artist-scientist collaborations. As a social scientist, he focuses on social creativity and small group dynamics, exploring which processes and mechanisms support creative collaborations. As an interdisciplinary artist, he investigates the ecological, cultural, and technological subtleties of human/environment relationships. He also is a member of the indigenous artist collective, Radio Healer. As a member of the C4I community, he leads research on various ways in which art can inform and enhance interdisciplinary research across campus.
Chet McLeskey holds a PhD in Philosophy that is grounded in ethics, broadly construed, and focuses on bioethics, virtue theory, and the epistemic and psychological aspects of ethical decision making. His current research involves the notion of moral expertise in bioethics and how best to form ethical decision making bodies, such as ethics committees. Chet also works on the Scientific Virtues Project developed by Prof. Robert T. Pennock, and has published and presented work on the role of virtue and character in scientific practice. Within C4I, Chet is developing Responsible Conduct of Research (RCR) training workshops that build on work from the Scientific Virtues Project. Using the Toolbox Dialogue Initiative's model, the workshops explore the notion of scholarly virtue in humanities and arts disciplines and how developing a character and culture that promotes and instills these virtues aids in achieving excellence inscholarship and teaching.
Marisa Rinkus holds a PhD in Fisheries and Wildlife with a focus on Human Dimensions and specializations in Gender, Justice & Environmental Change and International Development. Her research and teaching centers on how power and agency influence participation in natural resource conservation and the interrelationships of gender, race, and class in environmental issues. Marisa was the recipient of a Fulbright grant to Brazil for her doctoral research and has published in Human Ecology, Human Dimensions of Fisheries and Wildlife, Water Policy, and Society & Natural Resources. Her work with C4I involves facilitating Toolbox Dialogue Initiative workshops and studying the impact of philosophically structured dialogue on cross-disciplinary communication and collaboration. Marisa is engaged in applying insights from the TDI process to improve communication and collaboration among diverse stakeholders in conservation research and natural resource management.